Transmedia Production Journal – Entry 3: eBOOK Platform Research
on
July 4, 2012
at
12:15 pm
MY INSPIRATIONAL MUSIC OF THE LAST TWO DAYS:
It's the 4th of July and scientists believe they have discovered the GOD PARTICLE. I'm gearing up for some fun time with the family, and listening to Kevin Bryce's new ultra psychedelic ambient album, entitled Open Spaces–which has a God Particle vibe. If you haven't had a chance to listen to Kevin Bryce's music, you're missing out. The guy is brilliantly talented and his music to me gives me great vibes to write and work to. Check it out if you dig ambient music. It's very sci-fi and pulls you in on the journey.
Kevin provided some great tracks for the Gates universe already and he has more o contribute as well. Glad to have him onboard for the journey.
Here's one of his videos. And like me, this guy is a one man production shop for music and psychedelic videos.  Enjoy!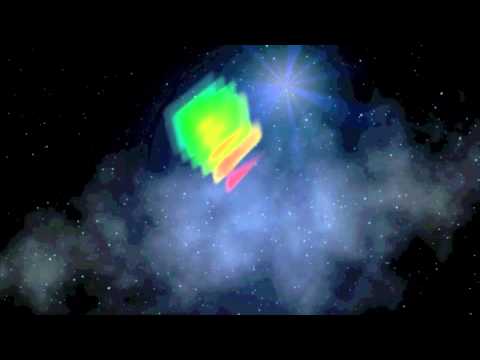 eBOOK PLATFORMS:
The last couple of days have been pretty interesting. I've been noodling around with some images, gathering old photos and some old art, which I will share later on, but the bulk of my time has been spent researching eBOOK platforms.
1) What I've Learned So Far:
The eBOOk space is constantly changing–at light speed. Things are advancing technologically and companies that are not only aggregators for distribution, are popping up all the time, but also production companies who will convert your files for you. And then their are those who do both. So there are basically two roads to travel, do it yourself or have someone do it for you. Which one you will chose depends on your skill set and your budget.
2) The Players:
There are quite a few players in this arena.  I could go on about them all but I'm just going to focus on the ones I have chose as who I want to work with. So here they are ranked in order of importance for me.
iBook Author:
Apple's iBook Author is the way to go for me because it is so graphically friendly AND you can embed video. It basically allows you to build your book into an app. Now you can go with basic books as well, but for what I am trying to do with I Never Sausage A Place. I need this platform first and foremost. It's free software you download and has been compared to building a powerpoint presentation which is pretty basic. The cool thing is, there is already a growing number of templates and other enhancements around this community so you can really push the boundaries of what can be done in a book. This is the best artistic platform for sure. You just create and upload and once it is approved, you are ready to be sold in the Itunes store! I can't wait to dig in to this software!TEMPLATES:
http://www.ibooksauthortemplates.com/ DOWNLOAD IBOOK AUTHOR:
http://www.apple.com/ibooks-author/ 
Smashwords:
For me this platform is number 2. They are a cool company with a good philosophy and they campion the indie author for sure. All I have read up on them is nothing but positive reviews. You can easily create your books and bam, they are ready to be distributed almost everywhere, including Barnes & Noble's eBookstore, Apple's iBooks, Sony, Kobo, and Baker & Taylor's Blio and more. However it seems that the only drawback they now have is that their books don't sustain the type of graphic look and I feel I need…But that's okay, it still allows me to reach some folks that just want to read the book. I'm hoping I can get some images in there, but not sure yet as I need to investigate this further. But I like them a lot.
Amazon Kindle Direct Publishing (KDP):
This platform sounds similar to Smashwords in a way, so less graphical control. I hope that things can advance between the time I finish the novel and now but ya never know. Either way, I need to get on Amazon, it's huge.  And with this, I have covered myself on all major eBook platform fronts to sell the book.
3) Some Great eBOOK Resources to Share:
Here are some great places to go for information.
Digital Book World: 
http://www.digitalbookworld.com/
This si my favorite resources on the interwebs. They have an awesome newsletter that comes out frequently, gushing with news and tips. I love it!
FOLLOW HAL HEFNER's JOURNEY SOCIALLY:
deviantART   twitter   Facebook   Google+
halhefner@gmail.com and please make sure to sign up for the Gates mailing list, listed on the very top left hand column of the website!