Transmedia eBOOK Production Journal – Entry 5: Themes and Story
on
July 10, 2012
at
12:00 am
July 9th, 2012 was a good day. The weekend was pretty awesome too. Friends, family and a solid couple of days of writing really set things in motion.
A GOOD WEEKEND OF TIGHTENING UP THE STORY:
For me, as a writer, tightening up the story in areas of weakness is an ongoing inner struggle. But my writer's path, is one that is extremely rewarding when breakthroughs appear and I know that I've gotten it right finally.
I had a weekend of this.
I tackled character development, themes and consistency. I won.
And now, I am all excited about my trip to the Mohawk Valley, to explore the mythology, history and energy of the landscape that I am embedding into my story.  There are some pretty amazing things and people nestled in the Mohawk Valley that have shaped my brain creatively.   I am looking forward to experiencing everything I love dearly that has inspired my journey on the path of  life that I currently walk on.
Now I'm organizing a tribe of really talented people that are helping me with my vision.
Once I go back to upstate NY to film, record, photograph and experience– the story will be completed.
THEME STRENGTHENING:
Last night, I was asking for location and mood recommendations on Facebook, to my friends and family I grew up with in upstate NY. I am looking for some ideas for strange places in the Mohawk Valley, Herkimer County area. I need mood pieces that capture the good and the bad and the aging and naturally beautiful and decrepit things that I grew up with.
Someone left a sizzling comment on Facebook that got me thinking…and reevaluating and then I realized one important theme that I need to drive home. I mean REALLY NEED  TO DRIVE HOME!!
The philosophically life changing  journey that our protagonist, Holden Gates, must endure! The theme behind his character growth and the outcome of his life and destiny!
DUH!!!!!
I just reinforced what I knew I needed to reinforce.
A THEME AND A CHARACTER ARC ARE THE MOST IMPORTANT THINGS TO ANY STORY:
At the most basic level of story breakdown, I Never Sausage A Place is about a young man who is fed up with life in a small town and appreciates nothing and nobody in it.
The meat of this book is about the life changing events that take place over the summer of 1987 and how our protagonist, Holden Gates, develops compassion and an appreciation for the smaller and simpler things in life. This is the foundation of the strength he must summon from within to survive and rise up.
These are  the character traits and developments that carry him to his accomplishments, victories and his failures!
WHAT I LEARNED THIS WEEKEND:
1) To listen to my gut about things because it is always spot on.
2) To listen to people and try and understand where they are coming from in their point of view, by the way they live and things they say and do.  To have compassion. Compassion is the key to life. It's simple and we all could use a few more sprinkles of it in our everyday life.
3) How exciting it is to watching a character's arc develop and complete the test of  a lifetime.
4) Kevin Bryce has another pretty cool video you all need to see. This one is called Horizon. It's a trip. A very cool trip.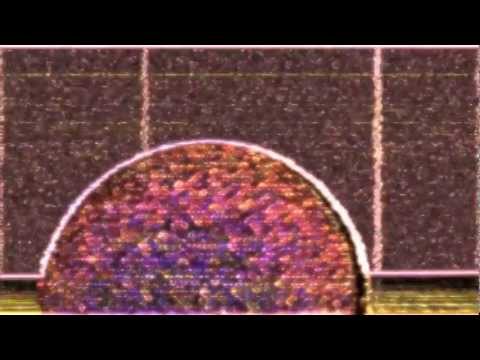 my name is Hal Hefner, and I'm just a guy trying to create things that I think are pretty cool. halhefner@gmail.com
FOLLOW HAL HEFNER's TANTALIZING TRAVELS THROUGH THE NETHERWORLD:
deviantART   twitter   Facebook   Google+
And if you dare…you can sign up for the Gates mailing list, listed on the very top left hand column. I promise that I will not email you pictures of kittens.