Transmedia eBOOK Production Journal – Entry 8: Mohawk, New York
on
July 23, 2012
at
1:21 pm
PRODUCTION TIME!:
All my equipment is packed up; video cameras, digital cameras, microphones,  computer, ipad, iphone, sketch book, pencils, pens and last but not least, my outline and location schedule book. I'm ready.
GOING TO NEW YORK FOR PRODUCTION:
In just a matter of hours, I leave for upstate NY. Many of you around the world have no idea what upstate NY is…well it's called Up-State because it is the top of the state, near Canada. It is a very interesting place that many people haven't a clue that it actually exists. The area is rich in history from many points of you, many documented and others not so documented.
The eBOOK I am currently working on, the prequel to the Gates Comic Book, I Never Sausage A Place, is ALL about upstate NY, in the year 1987. This is the flagship story that falls somewhere in between a John Hughes film and a short story by HP Lovecraft.
WHY NEW YORK?:
Any good writer will give you the advice to "write what you know". Well I know this area well. I lived around it or in it for 24 years before I moved to Los Angeles in the late 90′s. Like I mentioned in the paragraph earlier, upstate New York has been the home of many historic events and continues to be a hot bed of strange happenings to this day.
The place, mentioned in I Never Sausage A Place, is called Mohawk NY. Mohawk is named after a tribe fo Iroquois indians that once dominated the area, but where cheated, murdered and unfairly treated by white settlers.  As a kid, I could feel the spirits of the Indians when I would walk in the woods by myself. I want to bring that feeling to all of you in the eBOOK, I Never Sausage A Place, the prequel to the Gates comic book.
Mohawk is also the area in which the Last of The Mohicans took place, in the famous novel by James Fenimore Cooper.
The area is beautiful in the summer and boasts some of the most exquisite natural waterfalls, creeks and streams in New York. It is also loaded with myesterious places that I cannot reveal today as it might tip my hand at some things to come later in the book. But here is a little hint, UFO's, Haunted Places, Conspiracy Theories and oh, so much more. SO MUCH MORE!
VIDEOS ABOUT THE MOHAWK VALLEY:
The town of Mohawk is nestled in the Mohawk Valley and is loaded with goodness, evil, mystery, terror and much more. Below is a cheery side to a slice of American Pie. Here are some videos about this place to give you an idea of what is ahead of me.
As the nuttiness ensues, I will keep you all posted! Until then…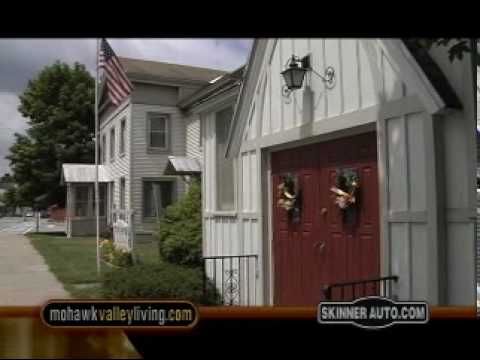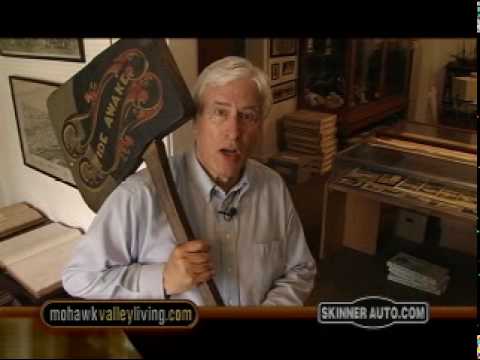 Mohawk Museum at Weller Library open Monday Nights from 4-7 pm
FOLLOW HAL HEFNER's JOURNEY THROUGH THE DEPTHS OF THE MOHAWK VALLEY:
deviantART   twitter   Facebook   Google+
halhefner@gmail.com and please make sure to sign up for the Gates mailing list, or I'll change my name to Ryan Dempster and you can trade me to the Braves!