on
October 23, 2011
at
8:39 am
Science Fiction Writers/Creators should be watching the Occupy Movement closely. Revolt against the "machine" is a common thread that embodies the spirit of human resolve and is prevalent in many of the great works of science fiction that we all love–from George Lucas' Star Wars to George Orwell's 1984. As humans we are drawn towards these types of topics because the represent our desire to be better, to evolve and to fight against injustices and other corrupt attempts to control the human condition.
THE OCCUPY MOVEMENT:
By now, you must have heard about the Occupy Movement. Whether it was from Fox News  or CNN clips of all of the "idiocy".  Or you've heard of it from the divided opinions of your friends and loved ones on Facebook, Twitter and other social networks.
Like it or not, the Occupy movement may be extreme but the wealth gap in America and the world as a whole is real. By ignoring it for so long we've allowed it to become what it is today. The main website for the movement is located at:  http://www.adbusters.org/campaigns/occupywallstreet
The description of the movement on the main website is this: #OCCUPYWALLSTREET is a people powered movement for democracy that began in America on September 17 with an encampment in the financial district of New York City. Inspired by the Egyptian Tahrir Square uprising and the Spanish acampadas, we vow to end the monied corruption of our democracy.
To the outside there seems to be a lack of organization in both the Occupy movement and the Tea Party movement. Apparently the lack of leadership for each of these growing movements filled with frustrated Americans is supposed to be its strength. One of my friends said, "leadership will only allow the leaders to be singled out, crucified and chastised and also opens the door for corruption." But then I pose the question, if there is no leadership, who or what will lead this movement into something soluble and powerful?
And after doing a little more research, walking through Wall street myself and seeing the people, I believe there is a leadership in place, it just hasn't reared its head yet.
SCIENCE FICTION AND THE OCCUPY MOVEMENT:
As a science fiction writer and artist, I look at it from a very different point of view. I am actually excited to see people fed up with the inadequacies of our government and the sham the wealthy have pulled over the eyes of Americans for years. You hear a lot of people say, "It's always been like that." Well sure but to this extreme? I don't think so. And just because it's been like that, doesn't make it right.
As the creator of the Gates comic franchise, I believe it's my duty to bring you content that reflects society and makes you think. My idols are Ray Bradbury, HG Wells, George Orwell, Aldous Huxley, Philip K. Dick, Frank Herbert and Rod Serling. Why? Because they had something to say about society, our future, our past and the current roads we could carve out. The Occupy movement is carving out a road and quite possibly several roads.
As a creative thinker and writer, I believe this time in history is scary, yet exciting for the reasons I stated above. We are at the cusp of some big things happening. The year 2012 is coming and many doomsday theorists, conspiracy theorists and new age thinkers are awaiting a big change—and maybe they are onto something. If you believe in something enough it will happen. And I'm not talking about the "change" promised by every presidential campaign. I'm talking about global, technological, society altering change. CAN YOU DIG IT?
INSPIRATION FROM THE OCCUPY MOVEMENT: ALL GREAT SCI-FI CHARACTERS "FIGHT THE GOOD FIGHT"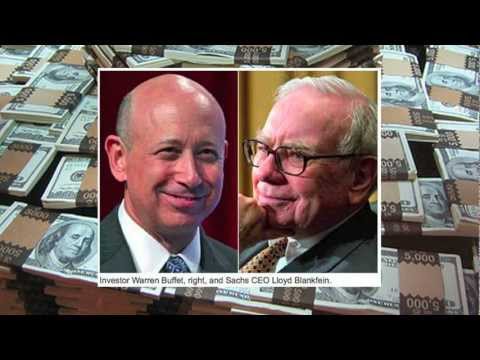 All science fiction enthusiasts should be happy as I think the establishment of the Occupy movement is a good thing. It represents a society ready for a change, for a new future. The problems of some of the idiocy we see in the public eye are what they are. Every time you have a gigantic gathering of people united against a system, you will always attract the unintelligent and other riff raff. But they are just part of it. In all honesty I'm excited to see some youth with some balls. I can't say the same for my generation. We sat by and let it all happen.We bickered about who is white, who is right and how to "pray away the gay" according to Michele Bachmann. Regardless if the direction is not there, I'm proud of them and hope this leads to something big. The Occupy movement surely excites me more than the upcoming Presidential race. As you can see form the closed minded, uninspiring view of the Republican challengers and the confused and inconsistent policies of blather coming out of the current democratic administration—it's obvious that this "two party" system is old and tired. It's about time we get some leadership and some thought leadership at that.
Republican presidential contender Herman Cain amplified his criticism  of the growing Occupy Wall Street movement, calling the protesters "jealous' Americans who "play the victim card" and want to "take somebody else's" Cadillac. Now I guess assuming that all people want Cadillacs is his first intellectual fart, but this is a prime example of a lack of understanding of what the real issues at hand are about.
THE MEDIA TWISTS AND TURNS THINGS TO FIT THEIR NEEDS–and obviously this is part of what the demonstration is about. The disconnect in Herman Cain's comments is exactly what the problem seems to be. This is excellent "Science Fiction Prediction" material here!
Remember freedom and Liberty as the basis for establishing America? Where are they now except for when they are inserted into political rhetoric? As a writer and creator who writes science fiction, I am pro for letting people live their life as they want to. I'm exhausted about hearing about gay marriage and the legalization of marijuana as they are so obvious to me.
It's pretty much common sense that gay marriage has NO effect on YOUR PERSONAL life so who the hell cares? LET PEOPLE BE FREE TO DO WHAT THEY WANT! WHO CARES? And it's obvious that if we LEGALIZED MARIJUANA it would create jobs, and create money that the rich could tax and bring into their gigantic deficit.
The occupy movement has inspired the crap out of me as a writer and I'm happy to see change afoot or at least the demand for it and the disgust with corporate greed and the people behind it. Ironically I've found myself going back 300 years in American history to seek guidance and found it none other than one of the country's founding fathers, Thomas Jefferson.
When the people fear the government, there is tyranny. When the government fears the people, there is liberty.
Thomas Jefferson
And it appears that the government fears us very little these days. So what do have then? Tyranny? It may seem. again, this for me as a sci-fi creator is perfect  "Science Fiction Prediction" material here!
So whether you're a right winger or left winger or an indie kind of person, it would appear that this is the time we unite as humans and help make things better for all those who come after us. Any writers or creators reading this article, I'm calling you out. It's your duty as a creator to say something in your work and have a voice. Look no further than this new Occupy movement.
Let's hope we see some real change. Change with compassion! But by sitting on your ass bitching about it, you do nothing to help it. Get involved with something, get creative and have a voice. If we want change we all need to take part and work together. Regardless of race, religious beliefs or sexual preferences, why the hell can't we all just get along and work towards what is really important?
And to me as someone who has children, gives a damn about the planet and has compassion for people I think these should be our priorities:
- Scientific advancements to propel us into a new age of educational enlightenment
- Technological advancements to explore the universe
- Scientific and technological advancements to improve the human condition
- Scientific and technological advancements to improve the Earth
Until we put away the petty fighting of class systems and political part divisiveness, the above mentioned things will never happen…for us all…but maybe for a few. AND if the latter is the case, it will be those who want to enslave us with science and technology and even religion that will rise to power…very much like George Orwell's 1984, Aldous Huxley's Brave New World and…Hal Hefner's Gates.
The basis of the ConGenement is just that, Science & Technology form their own impressive religion to enslave the human race.
So I leave you with a great quote from Timothy Leary that I use regularly. " THINK FOR YOURSELF, QUESTION AUTHORITY." – Timothy Leary
And I'll give you the modern version from my own mouth;
" THINK FOR YOURSELF, QUESTION EVERYTHING! PROCEED WITH INTELLIGENCE, RESPECT AND COMPASSION FOR THE HUMAN RACE AND YOU WILL ONLY GO IN A POSITIVE DIRECTION." – Hal Hefner
Here's a great song from the 80′s that every great character in science fiction, from Luke Skywalker to Gates embodies: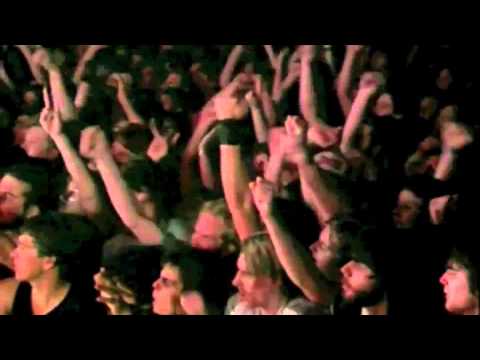 Fight the good fight every moment
Every minute every day
Fight the good fight every moment
It's your only way
All your life you've been waiting for your chance
Where you'll fit into the plan
But you're the master of your own destiny
So give and take the best that you can
You think that a little more money can buy your soul some rest
You better think something else instead
You're so afraid of being honest with yourself
You'd better take a look inside your head
Nothing is easy, nothing good is free
But I can tell you where to start
Take a look inside your heart
There's an answer in your heart
Fight the good fight every moment
Every minute every day
Fight the good fight every moment
It's your only way