on
November 10, 2011
at
12:00 am
Calling all modern day shamans! YES you! This is your tribe! THIS IS YOUR TRIBE! When I read about the Storyworld expo, this is what I hear a voice in my head say. So I signed up, paid my dues and got my plans set for a trip and from 10/31/11 to 11/2/11 I attended The STORYWORLD Expo in San Francisco, CA. To mingle with other Storytellers, to learn, listen, grow and network with like minded folks. TRANSMEDIA STORYTELLERS!
WHAT THE HELL IS TRANSMEDIA?
Transmedia Storytelling is also known as Multi-platform or Cross-platform Storytelling ie. Transmedia Narratives. This is the technique of telling stories across multiple platforms and formats using current digital technologies and other medias such as print. It is not to be confused with traditional cross-platform media franchises, sequels or adaptations (like I explain by using Watchmen below).
You may have heard the term TRANSMEDIA being thrown around before and the word itself can be a bit confusing for folks not directly entrenched in it. Many people misunderstand what it means and seem to think that it is simply telling a story in mutiple formats in multiple medias. For example, take Watchmen for example, this was coined by many as a Transmedia story. Wrong. Granted it had many Transmedia aspects but all in all, it was not using multiple platforms to enhance and continue to tell a story. It simply told the SAME (with slight variations) story in different forms. It starts off as an Alan Moore and Dave Gibbons comic book, then it becomes a digital comic, then Zach Snyder makes a movie out of it. This is Transmedia right?….well kind of, but not the Transmedia myself and others at Storyworld were discussing. Transmedia is simply multi-platform story telling in which you use different forms of media to tell the story and enhance other aspects of it, not just tell the exact same story in multiple medias.
Transmedia stories have been told throughout time and in my opinion go back as far as Gray Barker, a man who hoaxed the world with his wild storytelling and invented the term M.I.B and actually hoaxed the men in black! Barker was simply using books, the newspaper, TV and engaging other believers to tell his stories and evolve them in their own way.
Then you go into the 80′s and you have Joseph Matheny, the counter culture king of multiplatform storytelling, who created the phenomenon of Ong's Hat. The threads of the Ong's Hat story can be traced back as far as the 1980s on bulletin board systems, old xerox mail art networks and early magazines. Matheny created a fictional story line, and embed it in various media cultures to establish backstory that blurred the lines between reality and fiction. For all anyone knows, it may have started as an in-joke, or the first alternate reality game (ARG), or was simply just a memetic experiment, to see how far the meme could spread. Ong's Hat started much in the same way Barker's ideas did, but Matheny used Art Bell's famous platform Coast To Coast AM. Matheny's project, Ong's Hat is now the case study for universities across the nation and a recent academic book was written on it called Legend Tripping: Supernatural Folklore and the Search For Ong's Hat.
Ong's Hat was then followed by The Blair Witch Project in the 90′s which had great commercial success and took this transmedia storytelling to new levels—HOLLYWOOD!
Now ARG's/Transmedia properties are becoming more prevalent in films such as Spielberg's AI,  Batman the Dark Night and epic video games such as HALO.
The term is traced back to 2003, when then MIT media studies professor, Henry Jenkins used the term in his Technology Review article, "Transmedia Storytelling," in which he reflected that the coordinated use of storytelling across platforms can make the characters more compelling and real.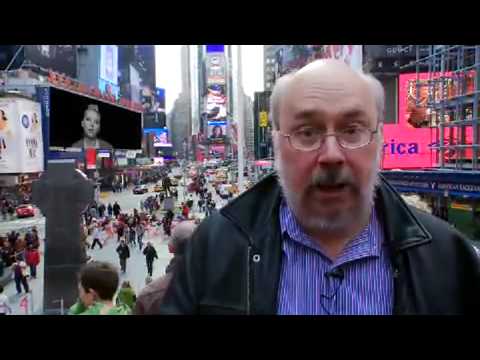 What is Storyworld? Well it is a very cool event, gathering together today's leading multi-platform storytellers. TRANSMEDIA STORYTELLERS.
It was held in SF and began on Halloween and even hosted it's share of ARG's, specifically on Halloween. I actually participated in the event, which was organized by Jay Bushman, a brilliant creator form Fourth Wall Studios. Bushman organized an event called Undead Pride Day which was a fun take on the human rights movement & Occupy Wall Street. I took on a different role rather than a zombie. I posed as John Titor, the online Time Travelling legend, who was a "dead man walking" due to the misplacement he faced because of time travel and the repercussions he endured. JOHN TITOR RULES!
So the expo, needless to say was jam packed with fun and games and lots and lots of learning. It was the really a a multinational gathering of who's who in Transmedia and featured the biggest and brightest stars including; Alison Norrington, Scott Walker, Jeff Gomez, Brian Clark, Jordan Weisman, Flint Dille, Lance Weiler, Kevin Franco, Geoffery Long, Mike Monello, Ivan Askwith and many, many more.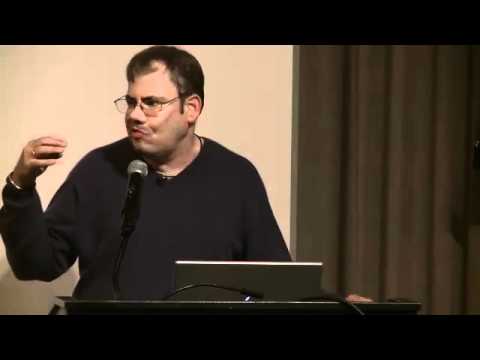 WHAT DID I GET OUT OF STORYWORLD?
Well, if it comes as a surprise to you, then sorry but Gates, my comic that is being presented by Heavy Metal magazine is a Transmedia, multiplatform story. The comic book itself is just one small aspect of a bigger picture storyline, and it will eventually cease to be updated and in turn leap to another platform within the universe to continue the narrative that started here. 
So what did I learn there? Well it validated a  lot of my existing ideas and gave me tons of new ones and I met some amazing people in which to learn from continuously. I finally found a tribe of people I could relate to and I honestly have not been able to do that much in the land of comic books.
So I brought home some really great knowledge about storytelling that I will explain in greater detail in other posts in the future, but here are some things I learned.
1) Live interactivity is never going away. Face to face experiences are better than remote.
2) There are 3 screen audiences (TV, Internet & Mobile): the hardest thing to do is market to and within them. It's extra hard with original IP. Getting a partner to help you market is critical. 
3) Data is Good: The more data you collect, the more likely you can make things more personal to propel your story and the the more you can reach an audience.
4) Powerful messages get responses. Even if the messages are not the norm. Be unique, stick to your guns even if your message is unpopular.
5) The universe you create is not just about fine characters and beautiful settings, it's a reflection of you that stands up to scrutiny and deep analysis.
6) The best stories and myths are born from pain. Pain is honesty and communicating it with passion is powerful because it hurts.
7) Pulling in the passive audience in is paramount to any story. It is most simply done by giving them something to relate to that is effortlessly placed into their comfort zone.
So there are seven (7) things I learned, loved, felt and took to heart. All in all, Storyworld was amazing. I met some great people and hope to share their properties with you all in the future.
In an age of digital dominance and mobile monstrosity, the shaman in needed more than ever. The shaman comes in different forms, shapes, sexes, sizes, colors and ethnicity but the message remains the same. Storytelling is an age old way in which humans communicate. It does everything from putting children to sleep to explaining our existence. Stories are the foundation for mankind and I just found my tribe at Storyworld. And Transmedia is not the future, it's the NOW.