on
February 2, 2012
at
12:01 am
Luis Royo is a man of fantasy, sci-fi and horror and he interprets these things in a painterly style of elegance, mystery and sensuality. For all of you Heavy Metal fans out there, you must know Royo. He is a highly accomplished painter who was born in 1954 in Olalla, Spain, a small town near Teruel.  Royo is a very respected artist well known for his darkly sensual, moody paintings of women and the fantastic. Recently Royo has started doing sculptures of some of his earlier artwork.
With and without Heavy Metal Magazine, he has produced many paintings for his own books, exhibitions, as well as various other media: videogames, CD album covers, comic book covers, and Tarot cards. His rise to popularity in the United States was mostly through Heavy Metal Magazine, where he is most famous for doing illustrations of Julie Strain for the animated movie Heavy Metal.
As stated previously, American magazines such as Heavy Metal often turn to Luis Royo for their cover illustrations, as well European magazines like Cimoc, Comic Art, Ere Comprime, Total Metal and others.
Here is a pretty cool video someone made on Youtube, showing Royo's work.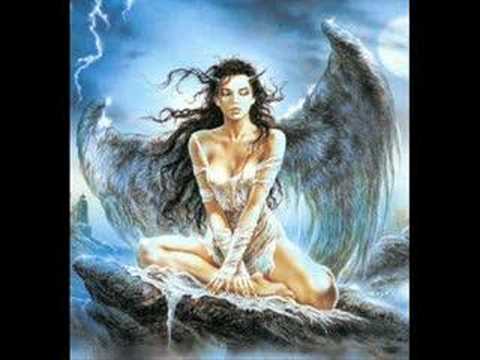 And here is a quick video of Luis Royo drawing a beautiful woman.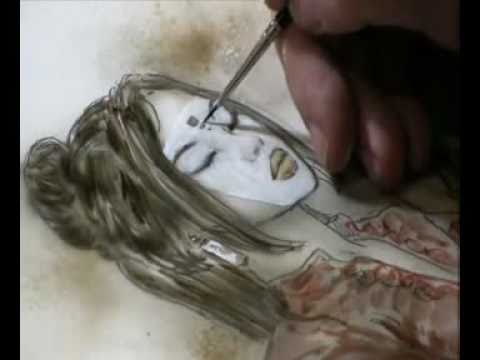 Here are some images of Royo's Work. As you can see his style is very recognizable and his command of the human figure is pretty amazing. He is a master of traditional paints in a time of digital art that really stands out. Some of his affects people with mad Photoshop skills cannot even achieve to this day.
Starting here are two of my favorite Royo images, These are amazing pieces of concept work for Planet of the Apes.